ToyotaFest is an annual event aimed at promoting and celebrating the enthusiasm of Toyota Owners by providing an event where they can come together, display their pride and joy and chat with like minded individuals.
You don't have to be part of a car club or own a Show car to enter ToyotaFest. If your Toyota is well presented, rare or just something you think other Toyota Enthusiasts would like to look at then we want you there.
ToyotaFest is run by the Toymods Car club who noticed a distinct lack of Toyota focused Show n Shine style events that catered to the wider Toyota Community, so after looking at the related automotive calendar the first ToyotaFest was held on Sunday 3rd of October 2004 and has been held on the Sunday of the October long weekend ever since.
Since its commencement ToyotaFest has grown to become the largest all Toyota car show held in NSW (possibly Australia) and we look forward to its continued growth in years to come.
There is no model Toyota we don't want to see and we don't care what running gear is hiding under the bonnet either.
We look forward to seeing you at the show.
Get involved in the Facebook event here;
ToyotaFest#20
Full credit for the amazing photos below > Full Noise Photography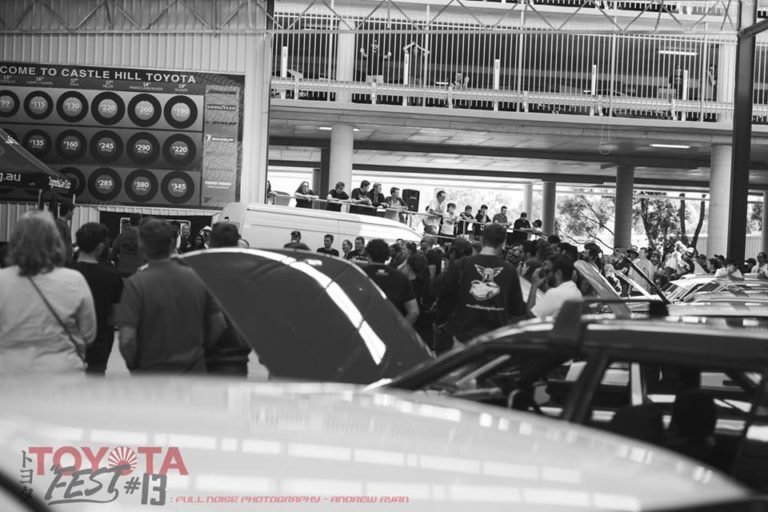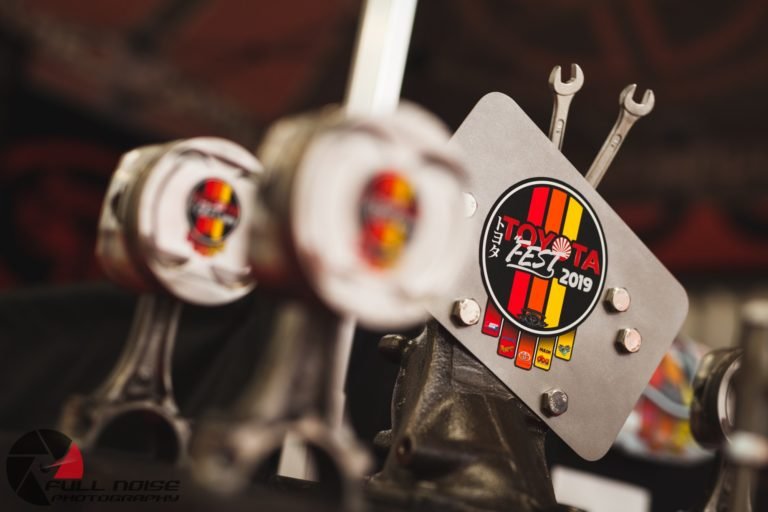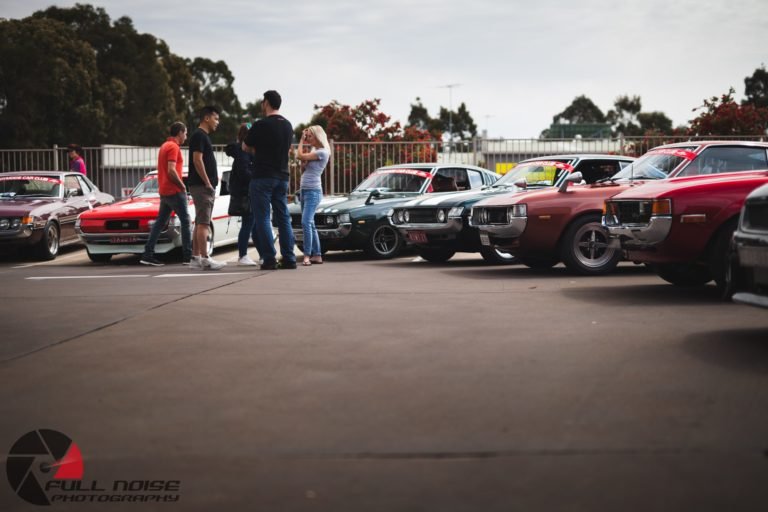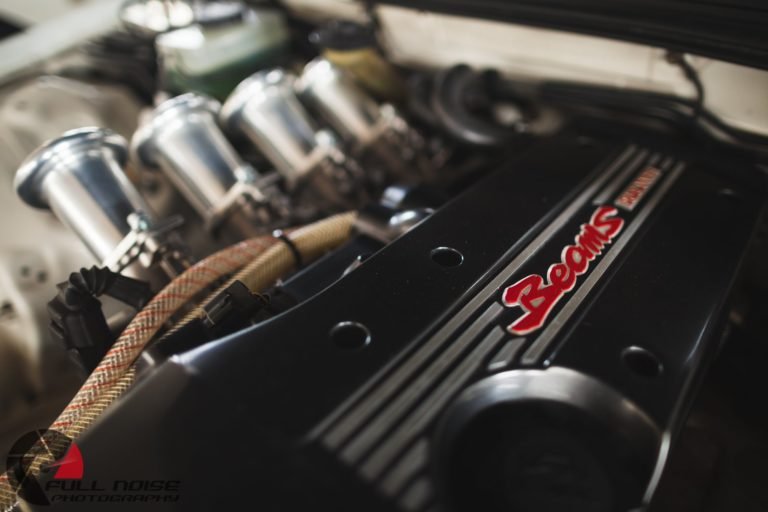 For ToyotaFest#20 we have designed an awesome T-Shirt that can be purchased as a memento of your ToyotaFest experience and worn for all year round wardrobe awesomeness.
These are being produced in Limited Numbers so once they're gone, they're gone!
What do they cost..? $39.95 with vehicle entry – They will be available for pick up on the day and must be ordered with your Event Entry. Entrant Shirts not collected on the day will be given away. (SHIRT PRESALES HAVE CLOSED)
If you miss the deadline or just want a shirt, they can be purchased directly from our shirt supplier once ticket sales have finished.
BUY Event Shirts direct from Forty Horse!
Our shirts are produced with thanks to fortyhorse.com.au
Check out their other awesome gear!
*Note: You should order early to increase your chance of receiving the Shirt via mail prior to the event. *Non Entrant Shirts will not be available for collection on the day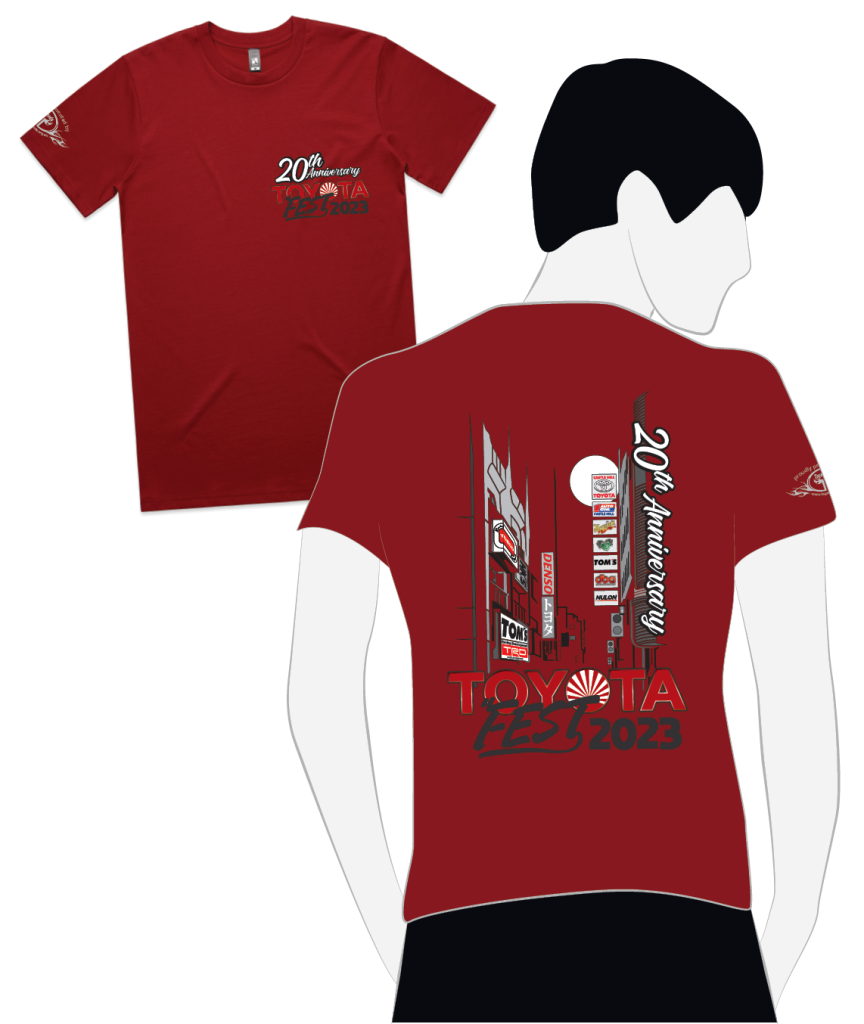 PLEASE NOTE: Castle Hill Toyota does NOT run this event, please direct all queries to Toymods Car Club – board@toymods.org.au
The show 'lock in' is from 9am till 3pm with no exceptions!
The gates are open for entrants to arrive between 7.30am and 8.55am. The trophy presentation (including prize give-aways and encouragement awards) will be held at around 2.30pm, with entrants able to leave from 3pm.
Support vehicle and trailer parking is not available on site but there is plenty of parking in the surrounding streets and across the road. Entrant Support vehicles are asked not to park directly in front of the Venue.
>> When purchasing your event ticket, PLEASE BE SURE TO SELECT A TICKET QUANTITY of 1 for a valid event ticket. (Buying a T-Shirt doesn't equal a ticket!)
There is no fee for spectators who are encouraged to attend and welcome to do so from 9am onwards.  Our show includes on site food options and a selection of Sponsors stalls as well as the circa 200 vehicles on display. You can of course also check out the current range of Toyota's for sale by Castle Hill Toyota on the day while you are there.
Spectator parking is NOT available on site, but there is plenty of parking on the street, and across the road!
See you there!
ToyotaFest has always been a show where anyone can put their Toyota on display regardless of what model it is or the amount of time, effort, money and skill that has been lovingly consumed by it. Acknowledging this, the ToyotaFest Trophy Classes & other Awards are intended to encourage the broad spectrum of vehicles that make this show great.
In line with the desired community feel and social focus of the event we have reduced the number of categories judged by officials to 4 elite show car categories.
Best of Show – Highest overall scoring vehicle
Best Paint & Panel – Best finish and workmanship of vehicle exterior
Best Interior – Best finish and workmanship of vehicle interior
Top Engine Bay – Best presented engine bay
The entrant's choice trophy has always been awarded to the vehicle that has impressed not the judges but the competitors who have given their all to present their pride and joy to the show. These are vehicles that standout from the crowd not because of the flawless paint or highly polished engine bays but because they are amazing cars that are most appreciated by their peers. Logic would suggest that the best of show would be a shoe in for this award but this is rarely the case. This award is for those cars that are amazing in spite of their flaws. In line with the community feel of ToyotaFest, the entrants choice category include's a 1st, 2nd and 3rd place trophy.
With the generous support of our sponsors, we hope to have a number of prize packs that will be awarded to entrants for a variety of deserving reasons. Whilst no trophy will be awarded with the prize pack, it gives us an opportunity to recognise the efforts that competitors have made to prepare their cars and attend the event. The total number of prize packs available and the reason for each award will be disclosed at the event.
Please note: Trophy Classes are under review at all times and may change without notice.